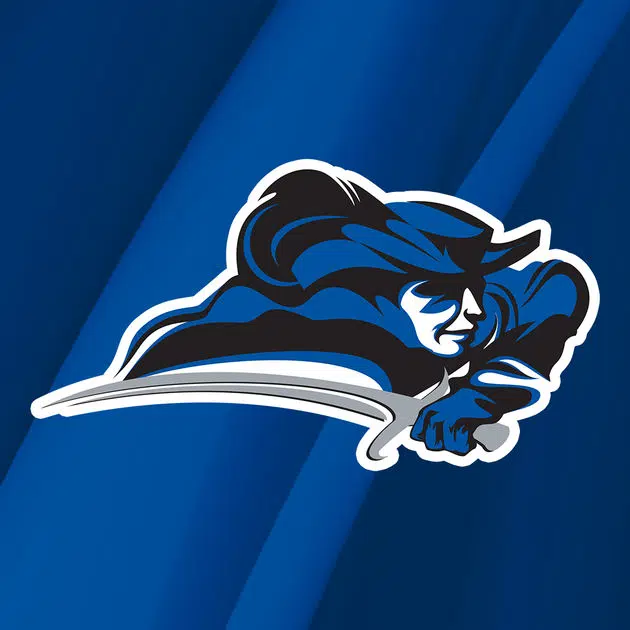 PORTSMOUTH, Ohio – The Lindsey Wilson volleyball team defeated Shawnee State (Ohio) in straight sets 3-0 on Monday night in Mid-South Conference action at Frank and Janis Waller Gymnasium.
The Blue Raiders (23-3, 8-0 MSC) used a balanced attack where they managed 39 kills on a .297 hitting percentage. LWC limited Shawnee State (11-17, 1-9 MSC) to 25 kills and a .082 hitting percentage for the match.
Sarah Cruz, Grace Blomstedt and Klara Mikelova all recorded a match-high nine kills while Blomstedt managed to produce a .600 hitting percentage. Autumn Proctor facilitated the offensive effort with 29 assists as Lilo Larzelere led the Blue Raiders with 13 digs as Elly Burke added 10 of her own.
Lindsey Wilson jumped out to an early 12-6 lead in the first set and then managed to close things out after outscoring the Bears 13-5 to take the set 25-11. Blomstedt paced the Blue Raiders recording three kills in the set as Cruz, Paulina Sobolewska and Mikelova all added two kills each. LWC hit .286 in the set while limiting Shawnee State to a -.030 hitting percentage. Burke managed seven digs to lead the defensive effort as Lindsey Wilson added two blocks in the set.
The second set was all Lindsey Wilson as the Blue Raiders were able to control the set from the start. LWC jumped out to a commanding 7-0 lead before extending their lead to 11-1. From there the Bears and Blue Raiders traded points to a 20-10 LWC lead before the Blue Raiders used a 5-1 run to take the set 25-12. Cruz and Mikelova found their swings in the second set as they managed five and four kills, respectively. Lindsey Wilson hit a match high .308 in the set.
Shawnee State was able to challenge the Blue Raiders in the third set; jumping out to an early 11-9 lead but Lindsey Wilson would take the lead for good when they took a one point advantage at 12-11.  From there Lindsey Wilson was able to control their lead and take the set 25-17 and the match 3-0. Blomstedt led the offensive attack recording four kills in the set.
Macie Rhoads led the Bears with seven kills as Emily Cooper managed 12 assists and Stacia Martin had a match-high 16 digs.
The Blue Raiders are back in action on Tuesday when they travel to Lebanon, Tenn., to take on Cumberland (Tenn.) at 7 p.m. CT.