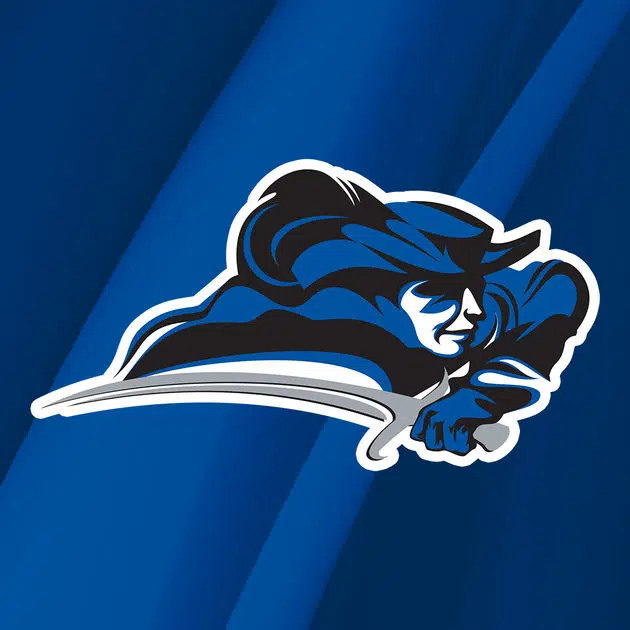 RICHMOND, Ind. — Lindsey Wilson women's basketball closed out play at the First Bank Richmond Classic today with a 75-67 win over host Indiana-East today at Lingle Court.
The Blue Raiders (1-1) built a big first-half lead and closed late to fight off a Red Wolves rally to pick up their first win of the season.
Lindsey Wilson jumped on its host early, building a 17-point first-quarter lead. Ultimately, the Blue Raiders closed the first 10 minutes with a 24-12 lead after hitting 55.6 percent (10-of-18) of their shots in the opening quarter.
Regan Turner led the Blue Raiders, scoring 14 of her season-high 24 points in the quarter.
Lindsey Wilson continued its hot shooting in the second quarter, finishing the half making 18-of-35 shots (51.4 percent). Despite extending its lead back to 17 (40-23) in the quarter, Lindsey Wilson finished the half up 42-30.
Indiana East (0-2) managed to methodically chip away at the Lindsey Wilson lead in the second half. The Red Wolves cut the deficit to eight at the end of the third quarter and pulled within four (67-63) with 2:10 left in the game.
Lindsey Wilson closed the final two minutes making eight of 12 free throws to ice the game en route to the eight-point win.
The Blue Raiders ended the game shooting 40.6 percent (26-of-64) from the floor after struggling in the second half.
Tyrah Engleman (13 points) and Jynea Harris (12 points) joined Turner in double figures. Addie Brown led IU-East with 14 points.
Lindsey Wilson returns to action at 5 p.m. CT on Wednesday, Nov. 7, as the Blue Raiders host Berea (Ky.) at Biggers Sports Center.