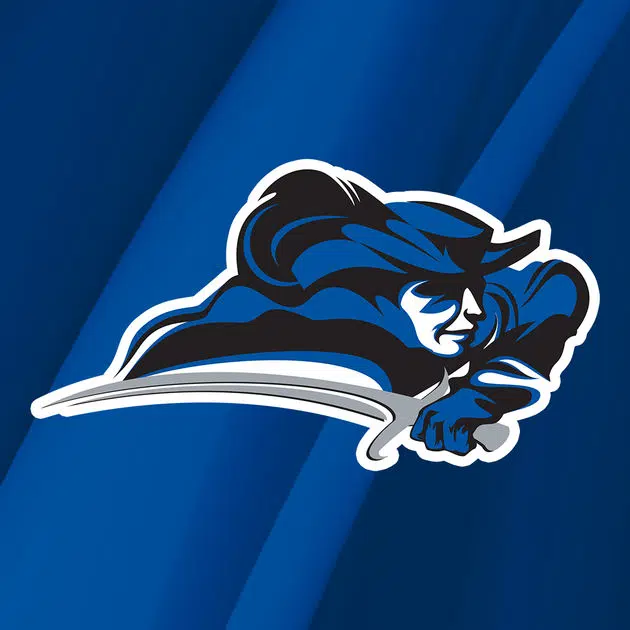 COLUMBIA, Ky. – The Lindsey Wilson women's soccer team competes against Campbellsville (Ky.) in the Semifinals of the Mid-South Conference Tournament Championship at Bowling Green High School in Bowling Green, Kentucky on Thursday at 11 a.m. CT.
No.10-ranked Blue Raiders (9-3-2, 6-0-1MSC) return to action after an 11-0 victory over Pikeville (Ky.) in the quarterfinals. LWC had two different student-athletes produce hat-tricks in Emelie Liljered and Thea Birgerud. Yvonne Ploeg chipped in with two goals of her own, while Sina Cavelti, Amara Safuan, and Sanna Svensson each notched a goal.
The Blue Raiders produced their eighth shutout of the season.
Campbellsville (12-7, 4-3MSC) recorded a 6-1 quarterfinal victory over Life (Ga.). The Tigers offensive effort is led by Molly Hall and Lakin Walls, who each netted two goals. Hall and Walls account for 32 of the 63 goals the Tigers have netted this season.
Thursday's matchup marks the 25th meeting of the two programs, with LWC leading the overall series at 24-0-0. The Blue Raiders last met the Tigers in the regular season which resulted in a 1-0 LWC win.
Wednesday's matchup will also feature the MSC Women's Offensive Player of the Week in Liljered.
Live Stats and Video will be available for this matchup.
The Blue Raiders set to kickoff at 11 a.m. CT on Wednesday, November 7, at Bowling Green High School in Bowling Green, Ky.