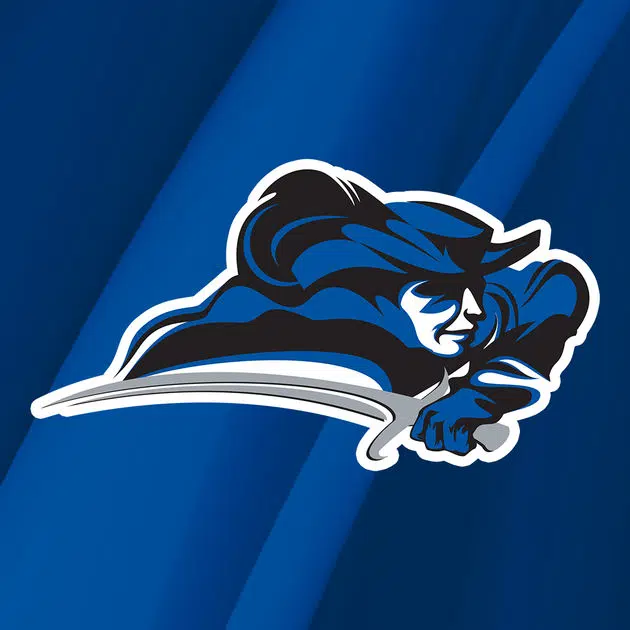 BOWLING GREEN, Ky. – The Lindsey Wilson volleyball team captured the program's fourth-consecutive and sixth overall Mid-South Conference Tournament championship on Friday night with a 3-1 win over Campbellsville (Ky.) at Bowling Green High School.
With the victory, Lindsey Wilson secures the conference's automatic bid to the NAIA National Tournament later this month. LWC also captured the MSC Tournament crown in 2011, 2012, 2015, 2016 and 2017. It also marks the fourth-consecutive season Lindsey Wilson has collected both the regular season and tournament conference titles.
The top-seeded Blue Raiders collected their 29th win of the season after downing the second-seeded Tigers in four sets, 12-25, 25-13, 25.12 and 25-15. Lindsey Wilson hit just .203 overall on the night, but held the Tigers to a .063 mark.
Klara Mikelova was the lone Blue Raider with double-digit kills and led the team with 16 while adding 18 digs in the match to record a double-double. Paulina Sobolewska, Elly Burke, Grace Blomstedt, and Nathalya De Souza each chipped in with seven kills apiece.
Part of the reason for the Tiger struggles was the Blue Raider frontline, which racked up double-digit blocks on the night with 10. Blomstedt alone accounted for nine blocks, one solo and eight block assists. The nine blocks are tied for the most by a Blue Raider in a match this season as she tied her own team record of nine. Mikelova added five blocking assists on the night.
Three different Lindsey Wilson players recorded double-digit digs on the night as Lilo Larzelere led the way with 23 as Elly Burke would add 15 more for the match.
Maria Coelho paced Campbellsville with 15 kills.
The NAIA National Tournament begins on Saturday, Nov. 17, at various Opening Round sites across the NAIA. Lindsey Wilson — based on its national ranking — will earn an automatic bid to the final site in Sioux City, Iowa. That tournament begins on Nov. 27 and runs through Dec. 1. The NAIA selection show announces the qualifying teams and Opening Round locations will be released on Monday at 10 a.m. CT.