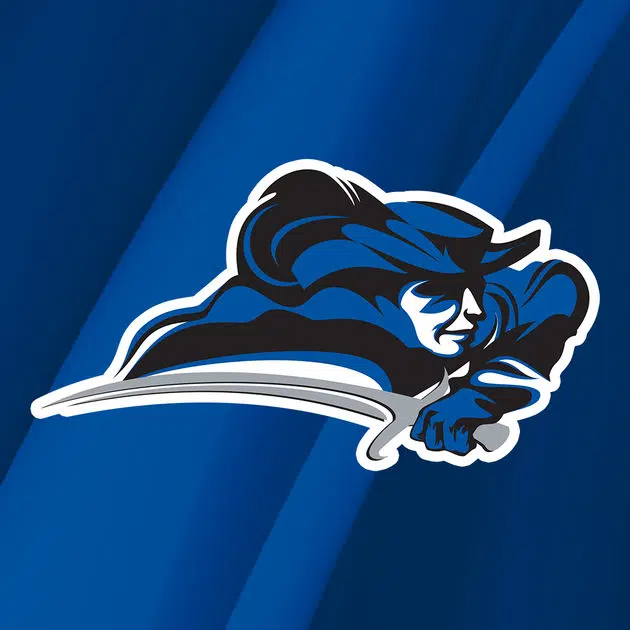 COLUMBIA, Ky. – The Lindsey Wilson football team dominated the first half of their final regular season game of 2018 as the Blue Raiders cruised to a 49-14 victory over Kentucky Christian on senior day.
The Lindsey Wilson offense produced 453 yards of total offense as they managed 222 yards on the ground and 231 yards through the air. The Blue Raiders defense limited the Knight to 108 yards on the ground and 93 passing yard in the game.
Cameron Dukes led the LWC offense to six touchdowns in the first half as he completed 13-of-20 passing attempts for two touchdowns. Hunter Watkins had five receptions for 67-yards and one touchdown as three Blue Raider running back scored touchdowns on the day. Delvon Dunn recorded a game-high two scores as Darius Clark and Jaylen Boyd both managed one apiece. Clark led Lindsey Wilson with 83 rushing yards.
The Blue Raider offense managed to score on their first six possessions of the game as they were able to build a 42-0 lead before the LWC defense scored a touchdown of their own with 46 seconds left in the first half, giving Lindsey Wilson a 49-0 lead at halftime.
On just the games second play, Holt Keeling intercepted Jug Smith's pass at the KCU 32-yard line. Jaylen Boyd would then use rushes of five and ten yard, before he took a handoff around the right end of his offensive line for the score from 12-yards out.