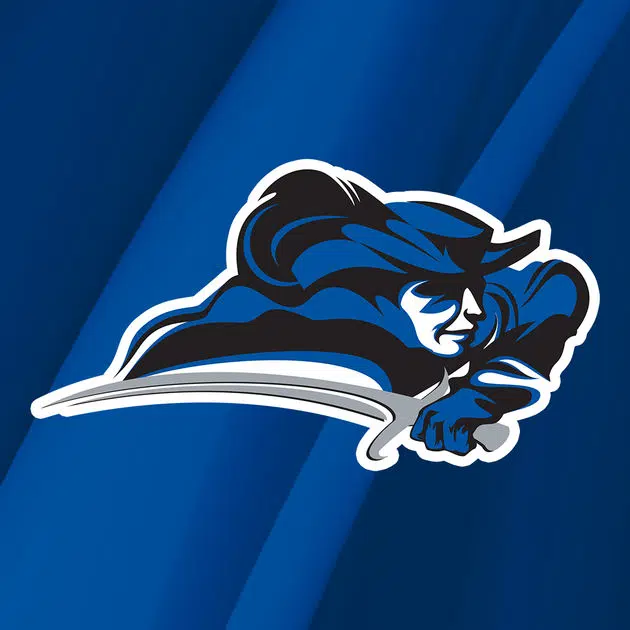 COLUMBIA, Ky. – The Lindsey Wilson men's soccer team fell 1-0 to Madonna (Mich.) during the 2018 NAIA National Championship Opening Round at Walter S. Reuling Stadium  on Saturday afternoon.
The Blue Raiders managed just four shots in the game as none of their attempts found their way on goal. Madonna would register 15 shots for the contest with two on target. Lindsey Wilson would manage seven corner kicks for the match but failed to convert on the attempts. The match was a physical battle as it featured 40 total fouls, 24 by Madonna and 16 by Lindsey Wilson. Four yellow cards were handed out.
The first half got off to a slow start as the two squads tried to feel each other out over the first 20 minutes of the match. The Blue Raiders and the Crusaders battled for possession around mid-field while both managing just one shot. It was a physical start as Madonna recorded seven fouls to the Blue Raiders four.
Madonna would go on to outshoot the Blue Raiders 6-0 for the rest of the half but none of their attempts made their way on goal. Lindsey Wilson would receive four corner kicks but couldn't convert on the attempts.
The Crusaders were the aggressor in the second half as they managed to control the pace of play. MU limited the Blue Raiders to just three shot in the half.
During the 81st minute the Crusaders were able break the scoreless draw when they capitalized on free kick. Marlon Freitas crossed the ball into the 18-yard box finding his teammate Rodrigo Castro De Siqueira who was able to head the ball past LWC's goalkeeper to the lower left corner of the goal.
Madonna advances to the NAIA National Championship final site in Irvine, California where they winner of Marymount (Calif.) and No. 10-seed Bellevue (Neb.) on Tuesday, Nov. 27 at 1:30 p.m. CT.