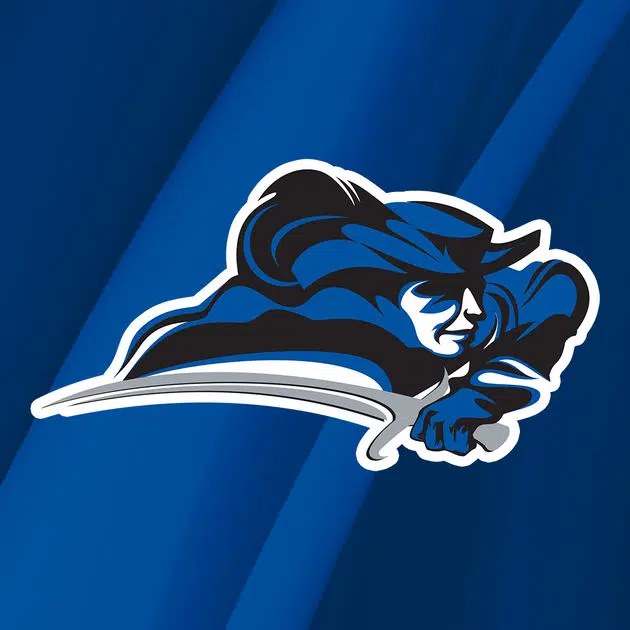 CAMPBELLSVILLE, Ky. – The Lindsey Wilson men's basketball team defeated Philadner-Smith (Ark.) 95-68 in their first game of the Campbellsville Classic on Friday night at the Powell Athletic Center.
Lindsey Wilson (3-1) shot the ball a season-high 59.6 percent from the field as they connected on 34-of-57 attempts from the field. LWC was able to control the glass as they managed to outrebound the Panthers 44-to-32, but the Panthers created 12 steals to the Blue Raiders six in the game causing LWC to turn the ball over 16 times.
Five Blue Raiders recorded double-digit points for the game as Fredens Deneus lead the way for LWC after recording his second double-double of the season as he managed a career-high 16 points and 10 rebounds. Shakaris Laney tied for a game-high 16 points as he added five boards.
Kel Stotts managed 15 points for the Blue Raiders as Bryce Williams and Payton Cundiff added 14 and 10 points, respectively. Pierre Lys led LWC with three steals.
Lindsey Wilson battled hard to pull away from Philander-Smith in the first half but the Panthers were able to match the Blue Raiders pace of play. A later run by the Blue Raiders would give them a 39-29 lead at halftime.
Kel Stotts and Deneus Fredens split the Blue Raiders first eight points of the game to give LWC an early lead but Philander-Smith was able to keep pace with Lindsey Wilson as the two squads found themselves knotted at 16 after ten minutes of action.
Lindsey Wilson would then manage a 7-0 run over the next two minutes but the Panthers would battle back to trail by just one point at 30-29 with 4:59 remaining in the half. The Blue Raiders ended the quarter on an impressive 9-0 run as four different Blue Raiders scored baskets.
Lindsey Wilson shot 55.2 percent from the field in the half after connecting on 16-of-29 of their attempts from the field.
The Blue Raiders were able to inflate their lead to 18 points over the first five minute of play in the second half as they found an offensive rhythm, going 7-of-9 from the field. After trading baskets to an 63-45 LWC advantage, the Blue Raiders would put together another run, giving them a very comfortable 31 point lead at 81-50 with just 5:15 remaining in the game.
The Panthers would outscore the Blue Raiders 18-14 over the course of the game's final minutes but Lindsey Wilson would walk away with a 95-68 victory.
Philander-Smith's Kevon McMahan led the Panthers with 15 points as Rolandis Hall grabbed 10 rebounds.
The Blue Raiders are back in action tomorrow at 6 p.m. CT for day two of the Campbellsville Classic when they take on Oakwood.