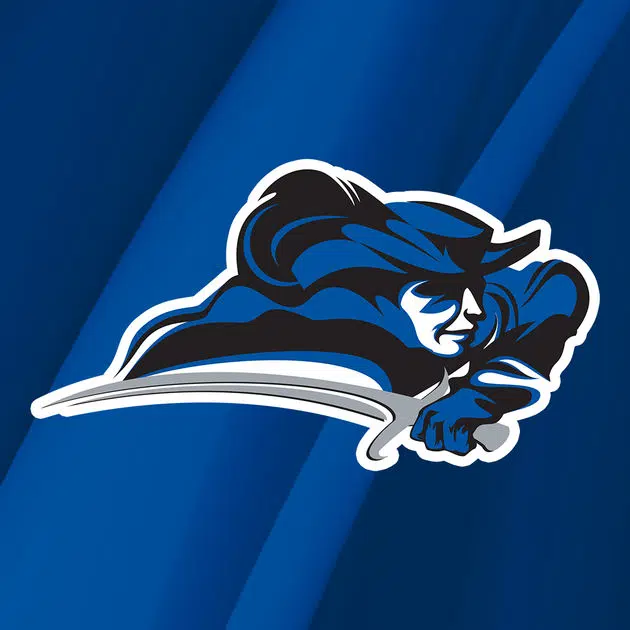 COLUMBIA, Mo. — The Lindsey Wilson men's basketball team lost in overtime for a second straight day, falling 76-71 to Missouri Baptist on Saturday at the 2018 Hampton Inn Thanksgiving Classic hosted by Columbia (Mo.) at the Southwell Complex.
The No. 25 Blue Raiders (3-4) led by double-digits in the second half and by six points (66-60) with just over two minutes left in regulation, but could not close out the Spartans — who are receiving voting points in the national poll. Missouri Baptist (7-0) outscored the Blue Raiders 10-5 in the overtime to remain unbeaten on the season.
Trailing 74-71 with 14 seconds left in overtime, Lindsey Wilson missed two potential game-tying 3-pointers and a third — that went in — was waived off when the officials called a traveling violation prior to the shot.
The Spartans sealed the comeback win with a pair of free throws.
Three Blue Raiders scored in double figures, led by Kel Stotts' 27 points — which ties a career high. JR Adams scored 15 points while Payton Cundiff posted his first career double-double with 12 points and 10 rebounds.
Stotts and Adams combined for 11 of the Blue Raiders' 14 3-pointers in the game. Lindsey Wilson shot 36.9 percent (24-of-65), but just 9-for-35 (25.7 percent) in the second half and overtime. Missouri Baptist shot 50 percent (27-of-54) from the field, including nearly 57 percent (13-of-23) after the halftime break.
Lindsey Wilson returns to action at 7 p.m. CT on Friday, Nov. 30, as the Blue Raiders host Central Penn at Biggers Sports Center.