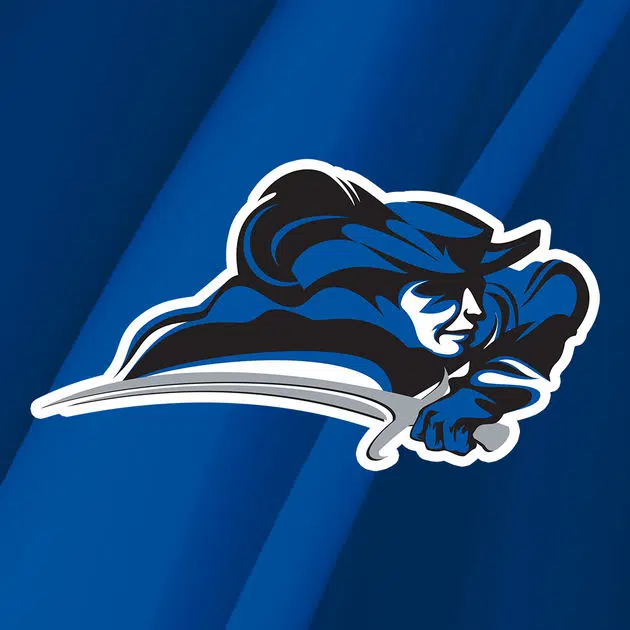 COLUMBIA, Ky. – The Lindsey Wilson women's basketball team used a solid effort on both ends of the court to defeat Indiana Southeast 83-55 on Saturday afternoon at Biggers Sports Center.
Reagan Turner scored a game-high 20 points as J'Nayah Hall added 19 points for Lindsey Wilson. Maleigha Oldham was the only other Blue Raider in double-digits as she tallied 10 points. Gerda Paulauskaite had a game-high nine rebounds.
The Blue Raiders (9-3) shot 40.3 percent of their shots after connecting on 27-of-67 attempts from the field and made 18-of-24 attempts from the charity stripe. LWC dominated the glass grabbing 48 rebounds to the Grenadiers (8-5) 27. Lindsey Wilson also managed to tie a season-high for steals with 17.
Lindsey Wilson would jump out to a 12-4 lead after the first five minutes of action after Hall scored the Blue Raiders first eight points of the contest. The Grenadiers would mount a comeback, tying the game at 13 with 2:21 left in the quarter but a 7-2 run by LWC would give Lindsey Wilson a 20-15 lead after the first ten minutes.
The Blue Raiders dominated the second quarter after both a strong offensive and defensive effort. LWC cashed in on 8-of-19 attempts from the field and were 5-of-6 from the charity stripe. Lindsey Wilson was able to build their lead to as many as 22 with 3:26 left in the half.
LWC held the Grenadiers without a made attempt from the field in the quarter until the 1:05 mark as IUSE shot just 10 percent from the field after connecting on just two attempts. The Blue Raiders smothered the Indiana Southeast attack forcing seven turnovers as LWC recorded five steals to lead 40-22 at the break.
Lindsey Wilson managed to shoot 42.4 percent from the floor after scoring 14 points off IUSE miscues. The Blue Raiders controlled the glass, out rebounding the Grenadiers 20-15 for the half while producing 10 steals.
LWC opened the third quarter with a 14-2 run to increase their lead to 54-24 with 5:21 to play. From there the two squads traded baskets as Indiana Southeast would slightly outs score the Blue Raiders 13-11 to give LWC a commanding 27 point lead with ten minutes to play.
Lindsey Wilson would outscore the Grenadiers 0-0 on their way to a 83-55 win over Indiana Southeast.
Kirstie Henn led IUSE with 16 points.
The Blue Raiders are back in action on Thursday when they take on Thomas More (Ky.) at 6 p.m. CT at the Connor Convocation Center in Crestview Hills, Kentucky.