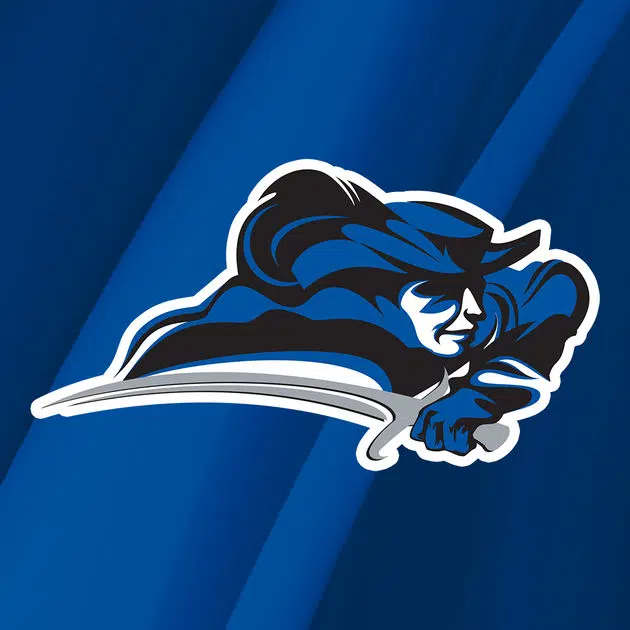 COLUMBIA, Ky. – Lindsey Wilson basketball heads to Georgetown (Ky.) for a Mid-South Conference doubleheader on Thursday.
The action begins at 5 p.m. CT when the No. 18-ranked women's team takes on the Tigers at Davis-Reid Alumni Gym. The doubleheader action will continue with the Blue Raider men squaring off at 7 p.m. CT.
The Lindsey Wilson women (10-4, 1-0 MSC) return to action after opening MSC play with a 78-56 road victory over Cumberland (Tenn.) on Saturday afternoon.
Four Blue Raiders tallied double-digit points on Saturday, with Reagan Turner leading the charge with 20. Turner was a perfect 8-for-8 from the free throw line while also leading the team with six assists for the contest. J'Nayah Hall and Jynea Harris both scored 13 points with Heidi Huffman scoring 12 to round out the Lindsey Wilson double-digit scorers.
Gerda Paulauskaite led the team with 11 rebounds and three blocks during Saturday's game. Paulauskaite's efforts this season continue to place her in the top-10 in the NAIA Division I in blocks per game (2.46) and total blocks (32) for a No. 7 ranking in both categories.
Georgetown (15-1, 0-1 MSC) host the Blue Raiders after falling to No. 7-ranked Campbellsville (Ky.) 78-64 at home in their conference opener on Saturday. The Tigers had three players in double figures with Madison Darnell leading the way with 21 points and two assists. Hailey Ison added 16 points while Raegan Williams chipped in with 10.
Darnell leads the Tigers this season in points per game (11.75), assists per game (2.56) and blocks per game (0.88). Malaka Frank leads in rebounds per game (6.8) and steals per game (2.56).
Thursday's matchup is the 57th meeting between the two programs with the Tigers holding a 31-25 advantage over the Blue Raiders. The last meeting between the two teams resulted in a 93-68 victory for the Blue Raiders back on February 22, 2018, at Biggers Sports Center.
Lindsey Wilson men's basketball (8-7, 0-1 MSC) returns to action after a loss to Cumberland (Tenn.) 77-70 on Saturday afternoon. Kel Stotts led the way for the Blue Raiders notching 21 points, with Matthew Eldridge chipping in with 13 points and nine rebounds.  LWC shot 40 percent from the field and going 18 for 20 from the free-throw line.
The Blue Raiders are ranked first in the Mid-South Conference in scoring defense, holding opponents to 64.5 points per game average. Stotts is ranked ninth in the MSC in points per game average with 16.1 and is ranked fourth in free-throw percentage at 82.5 percent.
No. 9 Georgetown Tigers (15-1, 1-0 MSC) return to action after defeating No. 7 Campbellsville (Ky.) 69-67 on Saturday afternoon. The Tigers are averaging 93.3 points per game while shooting 50.7 percent from the field and 36.1 percent from beyond the arc.
Georgetown is led by MSC Men's Basketball Player of The Week, Elijay Cowherd. Cowherd is averaging 19.5 points for the last two games for the Tigers.
Thursday's matchup marks the 58th meeting, with Georgetown leading the overall series 40-17. The last meeting occurred in the 2018 MSC Conference Tournament semi-finals, in which LWC defeated Georgetown 80-58.
Live Stats, Video, and Audio are available for this matchup.
The Blue Raider women tip off at 5 p.m. CT followed by the men at 7 p.m. CT at David-Reid Alumni Gym in Georgetown, Ky.